With a big Royal Wedding happening this year right before summer, brides from all around the world are looking for some inspiration for their own wedding.
From destination weddings to designer gowns, brides are waiting to make their wedding exquisite and extraordinary.
Here are some trends for 2018, that you must incorporate in your wedding to make it truly a day to remember:
Small Wedding Parties
Choosing a wedding theme is already stressful enough and now you have to shortlist the guests too. Go easy on yourself, this year, having just one maid of honour and just one or two (maybe three) bridesmaids is perfect! Choose your closest friends to share this special day with. Make only your closest ones a part of your happiness on this special day. There's no need to make everyone you have met in the past couple of years, a part of your wedding party.  
Colourful Florals
The reception´s décor that's trending for Summer 2018 is definitely colourful, especially the centrepieces. Colourful candles can add some warmth while making the space look inviting. Make your bouquet stand out with a fresh bunch of deep red, wild rose. Tie it with a small ribbon for a cohesive look. Walls will also benefit from this colourful trend, an impactful flower wall provides a brilliant backdrop not just for photos but for cake, drinks and gift tables too. Mason jars with baby's breath flowers can look lovely as a decor piece attached to guest's chairs.
Dessert Tables
Deserts are the best part of a wedding meal. It gives guests a legit excuse to indulge in some luscious confectionaries at the end of the day. Try putting up a dessert table with classic desserts for your guests to indulge in at the reception. This way, they'll be able to choose what they want and help themselves to plenty of sweet goodness. Keep in mind that displaying the desserts at different heights is definitely better, don't just try to spread everything out to fill the table; make it look abundant!
Share the dessert table with the wedding cake but remember to make the cake the focal point of the table and build around it. Making it colourful is definitely trending in 2018.
Aisle Décor
Potted plants are at the top of the list to decorate the ceremony. The trick here is to find poy designs that will blend with a wedding theme and help to recreate an amazing garden walk. You may use as many greens as you like, or you may also consider colourful blooms to add some colour to your venue. You can also try customized wedding banners and sign boards highlighting your special moments. Wildflowers along the aisle in beautiful pots will also help in creating a wonderful wedding setting.
Makeup 
A healthy and glowing skin is what every bride dreams of. Opt for natural looking makeup by making use of a lot of nudes and soft colours in your makeup. Lip gloss has made a comeback for this year, especially in pastel pinks and peach. Wow your guests with your glow by using a light shade highlighter. Smokey eyes and full eyelashes are also trending. A flawless base is important to get a good makeup result, so make sure you prep your skin well a few weeks before your big day.
The Dress
The dress is perhaps the most important aspect of the wedding for a bride. There is no "one style to fit all", there are always many styles that are trending in wedding dresses each year. Designer wedding gowns are a great way to make a solid statement in your wedding. Try different styles in materials like lace, satin, chiffon, and tulle. You can also try their exclusive accessories and elegant tiaras that will leave your guests awestruck. Waist training corsets are back in style and it can be worn underneath the wedding dress to achieve a  very feminine and flattering silhoutte. What's more it can be worn by brides of all shapes and sizes!
Make your wedding the talk of the town with these fabulous ideas. Spread joy and create happiness, because at the end, that's what weddings stand for. They mark an important day in our life's journey and deserve every bit of grandeur and splendour they demand!
Author Bio:
Jessica Smith is a working mom and a writing enthusiast. She enjoys writing about the latest fashion and lifestyle trends. Through her writing, she hopes to influence as many people as possible to help them confidently embrace a fashion-forward lifestyle.
---
Bioelements Calmitude Sensitive Skin Moisturizer 4 oz
Buy Now
Beautystoredepot.com
as of June 29, 2018 am6:58
Bioelements Calmitude Sensitive Skin Moisturizer 4 oz With daily use, Calmitude Sensitive Skin Moisturizer: Hydrates and smoothes Discourages irritation Strengthens skin's protective barrier Reduces redness Dermatologist tested for irritancy and sensiti
Zhiboxs Deals: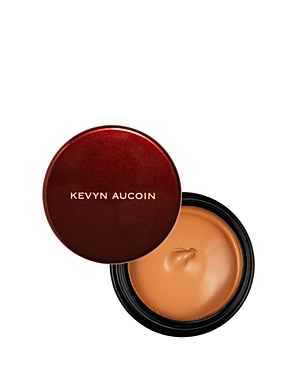 Bloomingdales.com