Old Country Roses 20 Piece Set
Set contains: 4 x Dinner plate 27cm, 4 x Side plate 20cm, 4 x Plates 16cm, 4 x Teacups, 4 x Tea saucers. The best-selling dinnerware pattern in the world, the Old Country Roses pattern is practically synonymous with the name Royal Albert and a long-standing testament to timeless style and elegant craftsmanship.
Was £285.00 Now £228.00
Miranda Kerr 3-Tier Cake Stand
The Friendship collection by Miranda Kerr is a delightfully feminine collection of fine bone china teaware inspired by Miranda's love for peonies and butterflies. This beautiful 3 Tier Cake Stand in soft pastel colours is a treat for your eyes and is styled in a mix of Miranda's design accents. The bottom tier features the heavenly turquoise 'Devotion' design, the middle tier is adorned in the sophisticated 'Gratitude' pattern and finally the top tier is styled in 'Joy' – a soft buttermilk coloured take on the Friendship pattern. Just add macaroons and delicious cupcakes!
Now £109.00
Zhiboxs Deals:
Forzieri.com
Toms.com
Toms.com
100 Years Of Royal Albert 1990 Bouquet 3-Piece Set
The 100 Years of Royal Albert 1990 Bouquet 3-Piece Teapot, Sugar & Cream Tea Set is part of a specialist collection to celebrate 100 years of Royal Albert. Each piece in the collection is decorated using a pattern and design representing some of the most iconic styles and colours of each decade. Inspired by the modern edginess of the 1990s, this set features a teapot, sugar bowl and cream jug all decorated with a soft modern yellow edge that oozes 90's appeal and featuring a white centre finished with a cluster bouquet containing classic rose detail. Framed by rich 9-carat gold trim and presented in a beautiful box.
Was £165.00 Now £123.75
100 Years Of Royal Albert 3-Tier Cake Stand – Bouquet, Golden Roses And Rose Blush
The 3-Tier Cake Stand – Bouquet, Rose Blush and Golden Roses comprises three striking designs for an eclectic centrepiece at your afternoon tea. Featuring designs from three different decades – 1960, 1980 and 1990, each plate focuses on their specific colours and designs for an opulent and vintage-inspired piece. Perfect teamed with teacups, saucers and tea plates…plus your favourite cakes and savouries.
Was £125.00 Now £93.75.
Old Country Roses 12 Piece Set
Set contains: 4 x Side plate 20cm, 4 x Teacups, 4 x Tea saucers, The best-selling dinnerware pattern in the world, the Old Country Roses pattern is practically synonymous with the name Royal Albert and a long-standing testament to timeless style and elegant craftsmanship.
Was £200.00 Now £160.00
Godiva Out of the Box
Buy Now
Giftbasket.com
as of April 29, 2019 am7:17
When only the very best will do, send the ultimate Godiva luxury gift basket. This chocolate gift basket overflows with all of the best Godiva Belgian chocolates: pralines, truffles, biscuits dipped in milk chocolate, milk and dark chocolate squares, Orangettes, and much more. We have also included an abundance of Godiva bars, tablets, and chocolate pearls for everyday indulgence. The perfect VIP gift for the chocolate lover in your life, this Godiva gift set is also an impressive wedding or corporate gift idea.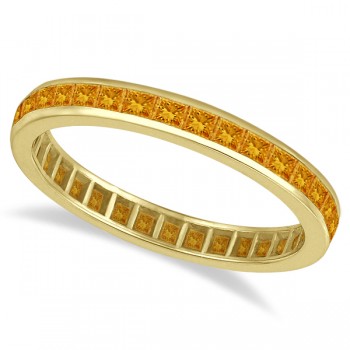 Princess-Cut Citrine Eternity Ring Band 14k Yellow Gold (1.36ct)
Buy Now
Allurez.com
as of April 29, 2019 am7:17
This exquisite womens stacking gemstone ring consists of thirty-four princess-cut citrine gemstones set in a 14k Yellow Gold channel setting. The November birthstones are circling around this gold ring, making it the perfect gift idea for her.Wear this citrine ring as a wedding band, as an anniversary ring, as a ring guard, as a November birthstone ring, or stack with our other stackable ring.Mix and match with our other gemstone jewelry collection.