Top fashion label FENDI and luxury online retailer mytheresa.com have collaborated on a special capsule collection, which will be sold worldwide exclusively on mytheresa.com from November 15th 2017.
The capsule collection includes a selection of limited-edition pieces from the FENDI Women's Fall/Winter 2017- 18 Collection, from ready-to-wear, to bags, shoes, sunglasses and obviously Strap You, all exclusively created in a fresh and cool pink colour.
The featured models include Paulina King, Michi Kat, Hsu Chen, Charlotte Carey and Eva Wladymiruk.
Photos courtesy of mytheresa.com
---
---
Zhiboxs Deals: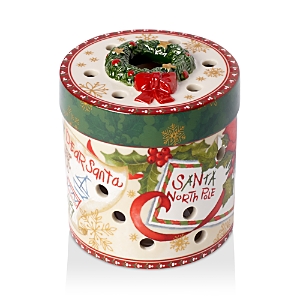 Bloomingdales.com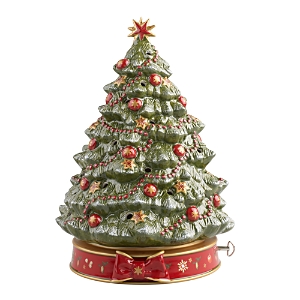 Bloomingdales.com
---
Byers' Choice Woodland Santa Advent Calendar
as of November 15, 2017 am6:44
Count down the 24 days before Christmas with this beautifully illustrated advent calendar box. There's room behind each door for a special gift every day leading up to Christmas! Size: 17.75W x 20.5H.
Fitz And Floyd Regal Holiday Santa Musical
as of November 15, 2017 am6:44
Fitz and Floyd holiday musicals are meticulously hand sculpted and hand painted creating a memorable gift to treasure for a lifetime. Embrace an elegant and luxurious look for the holiday season with the Santa musical from the Regal Holiday collection. Santa stands in his red coat ready to fill your house with the sound of Christmas tunes. The hand painted and sculpted figurines, dinnerware, and serveware of the Regal Holiday collection will add a touch of elegance to the holidays for years to come. Dimensions: 4.25D x 9H
Christmas Cuddles Deer
as of November 15, 2017 am6:44
The soft, plush Christmas Cuddles Deer is ready for winter with his scarf and ready to make a wonderful friend for your child this holiday season and all throughout the year. Recommended for children 3 and up. Size: 18 inches.
---
Christmas Gifts Plastic Canvas - Anne Childs - Craft Idea Designs Book
Buy Now
Obedding.com
as of November 15, 2017 am6:44
Book Title: Christmas Gifts in Plastic Canvas
Bearing Their Gifts Christmas Cards With Red Envelopes - 54 Pack
Buy Now
Sophiesfavors.com
as of November 15, 2017 am6:44
Bearing Their Gifts Christmas Cards With Red Envelopes - 54 Pack
---